Intern in Dublin
Nowadays, internships are all the rage. Everyone is looking for one. So, why not choose the road less traveled by and intern abroad in Ireland?

You can gain professional experience in your field of interest… abroad? Indeed. Whether you want to shadow doctors in a hospital, liaise with clients at some hotshot PR agency, facilitate large-scale events, or do whatever it is you do, why not try it in Dublin?

(Did we mention that the whole of Ireland and Europe is but a short canter away?)

Perfect for the undergraduate or graduate student looking to gain professional experience in an international setting.

learn more
Gap Year in Ireland
The opportunity to work and travel in Ireland is not the stuff of legend. In fact, working holiday visas exist! No sorcery involved.

WIth the working holiday authorization, you're allowed to look for employment and experience this green gemstone of an island for up to 12 months.

Attention: this experience is not for tourists, but for travelers. It's more than just sightseeing; it's a full-on cultural immersion where you'll get to live life as a local! Although, there's plenty of time to see the rest of Europe as well - thanks be to budget airlines.

Perfect for the recent graduate seeking a "slow travel" experience.

learn more
International experiences are powerful. We believe these experiences are transformative in nature, whether it's taking a gap year or interning abroad; they have the potential to unlock a variety of opportunities, both professional and personal, for those who embark on these journeys.
Nifty tips from our lovely Stinters.
Peri Bowman
Architecture Intern
Don't leave all the places you want to go until the last minute. Time will fly but it will also feel like you have been there forever, so do something one day each weekend to give yourself a chance to see Ireland and Dublin, but also have a break from work!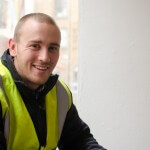 Joe Hulme
Civil Engineering Intern
Do everything you can. Spend everything you've got to enjoy yourself and worry about money later.
Mia Radic
Architecture Intern
My advice to anyone taking part in the Stint Ireland program is to make the most of their expertise. If you have a question, ask them. If you have a problem, consult them. If you want a chat, visit them. They know Dublin and Ireland intimately and are full ideas and suggestions for a quick getaway, weekend trip or even just drinks after work. Don't make the mistake of thinking that all Stint has to offer is an internship. If you want to experience the real Ireland, they can give it to you.
Enjoy it!!! It goes by so fast. Dublin is the best city in the world. Make friends with a lot of locals, and immerse yourself in the culture as much as possible! Also, go home broke. You won't regret it.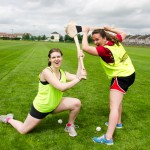 Ashley Given
Theatre Intern
Seize every opportunity within reason! Don't be afraid to venture out of your comfort zone -- try new things. Be willing to meet new people. It's ok if some days you are homesick or don't want to go out -- you live here, it's not vacation! That being said, it does go by fast so don't wait 'til the last minute to do something.
The Stint Ireland community...
is vibrant, diverse, talented, ambitious, adventurous, innovative, compassionate, and fun.
Hungry for more? Have a look at these recent blog posts!
Last week caught up with Stinter & University of Utah graduate Sarah Moffit. Whilst in Dublin, Sarah interned with vStream Digital […]
Read More

›
Earlier this month we caught up with Madison Wallace to have some Intern Chats. Madison spent the summer in Dublin, […]
Read More

›
Summer 2017 was a blast- what an incredible few months. We wish we could rewind and do it all again! […]
Read More

›