The perfect fit

Your Internship

We believe everyone is unique and deserves a quality internship experience, customized with their interests and goals in mind. You're always kept in the loop as our process is a dialogue from start to finish. Our aim is to make the process as quick and stress-free as possible. Take a look at our "How It Works" animation (courtesy of our lovely animation Stinter, Jackie Collins).
Your Dream
An internship abroad is about discovery and self-discovery
It's taking a step away from home to see the beauty of the world. It's turning back and realizing the allure of where you came from. It's looking at the world in all its complexity, forever altering your perspective. It's a rite of passage.
This is your experience.
Internship
We believe in providing students with their ideal internship experience. Your internship will be an immersive opportunity to grow and upskill. Choose from our 8 or 12-week program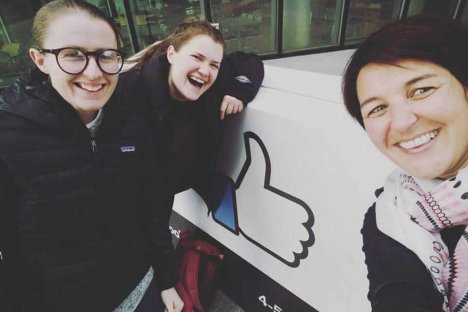 Support System
Your dedicated Stint team will help with everything from providing your placement to on the ground support. We will be by your side every step of your internship journey.
Housing
Your home away from home. Stint houses are located in Dublin city center. Our houses are a place to make new friends, feel at home and enjoy living like a local!
Community
The Stint community is pretty awesome- even if we say so ourselves! Meet other Stinters to travel with, grab dinner with and share your Irish adventure!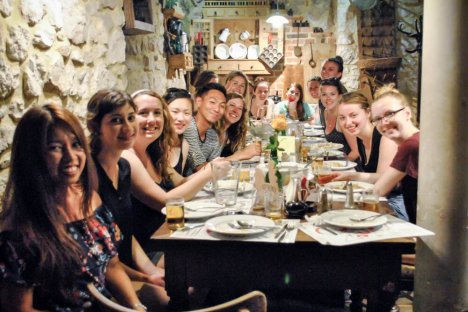 A placement, tailored and crafted with you in mind.
Our tailored internship placements draw upon our extensive network, made up of companies and organizations in a diverse range of industries throughout Dublin.
(a full list of our internship opportunities are listed below…just keep scrollin')
Stint Internship Opportunities
but by no means a definitive list
Awesome Experiences
Don't take our word for it...
Peri Bowman
Architecture Intern
Don't leave all the places you want to go until the last minute. Time will fly but it will also feel like you have been there forever, so do something one day each weekend to give yourself a chance to see Ireland and Dublin, but also have a break from work!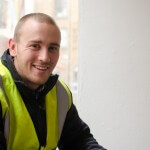 Joe Hulme
Civil Engineering Intern
Do everything you can. Spend everything you've got to enjoy yourself and worry about money later.
Mia Radic
Architecture Intern
My advice to anyone taking part in the Stint Ireland program is to make the most of their expertise. If you have a question, ask them. If you have a problem, consult them. If you want a chat, visit them. They know Dublin and Ireland intimately and are full ideas and suggestions for a quick getaway, weekend trip or even just drinks after work. Don't make the mistake of thinking that all Stint has to offer is an internship. If you want to experience the real Ireland, they can give it to you.
Enjoy it!!! It goes by so fast. Dublin is the best city in the world. Make friends with a lot of locals, and immerse yourself in the culture as much as possible! Also, go home broke. You won't regret it.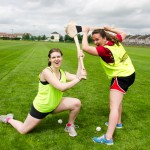 Ashley Given
Theatre Intern
Seize every opportunity within reason! Don't be afraid to venture out of your comfort zone -- try new things. Be willing to meet new people. It's ok if some days you are homesick or don't want to go out -- you live here, it's not vacation! That being said, it does go by fast so don't wait 'til the last minute to do something.
---
For Full Program Reviews visit: